The Sierra Nevadas are a gift that keeps on giving throughout all four seasons. This past winter brought record-breaking snowfall and the best ski season in recent history, keeping Mammoth Mountain open to skiers and boarders into the first week of August. Meanwhile, summer is still on its normal course, bringing rising temperatures, melted snowpack, and a massive influx of water.
While the web of lakes and reservoirs throughout the eastern sierras have been rejuvenated, one body of water is in historic form. The Kern River stretches 165 miles, feeding from Mount Whitney and ending northeast of Bakersfield.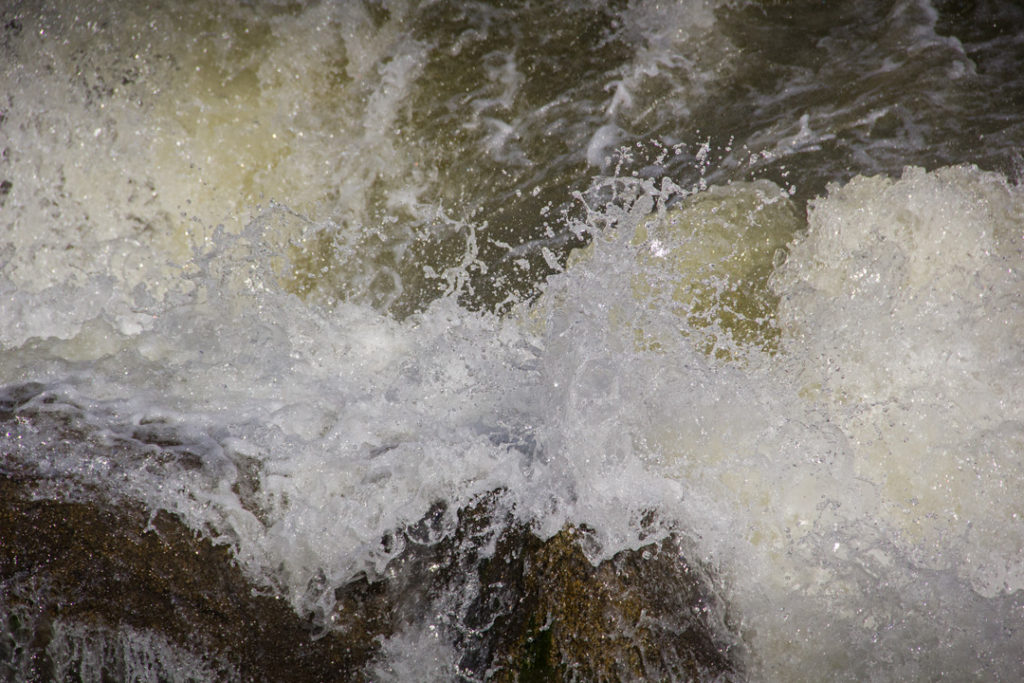 The Sierras offer so much year-round, discovering every hidden gem can take a lifetime. And with a drought gripping the area for the the past several years, the Kern was never on my radar despite plenty of trips nearby.
I gathered a crew initially for Monache Meadows to enjoy a weekend of off-roading, dirt biking and fishing. Two weeks before departing, the Schaeffer fire closed the area, and trying to avoid last minute changes we opted for a different setting.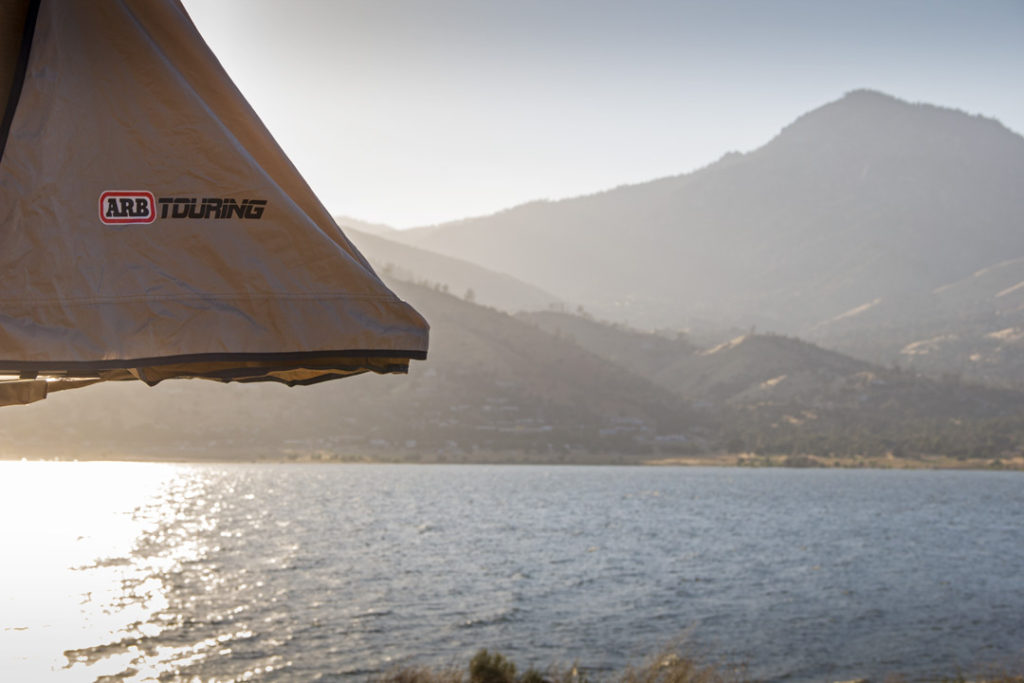 Consulting the maps, I followed the Kern River south from Monache, and that's when I found Kernville. One search led to another, and white water rafting was suddenly at the top of the list, time for some
kern river rafting
. Kernville is a picturesque small town positioned right along the Kern River and the northern tip of Lake Isabella. Lake Isabella is man-made reservoir as a result of dams built along the Kern, and between the two water bodies offers a full spectrum of water activities.
We made our way from San Diego Friday morning and headed for our camp. We chose Camp 9 on the east side of the lake. Much of our camping is dispersed, unplanned and remote. With a large group in National Forest land, however, reserving an official camp spot seemed like the wiser idea. Online reservations were easy enough, albeit totally awkward for our style, but one less worry in a weekend full of variables. The spot was in a great location, but one of the problems with online systems is no way of ascertaining current conditions, like the prescribed burn that scorched the entire campground weeks earlier. Luckily, the space closest to the water was unreserved and we slipped down to set up camp.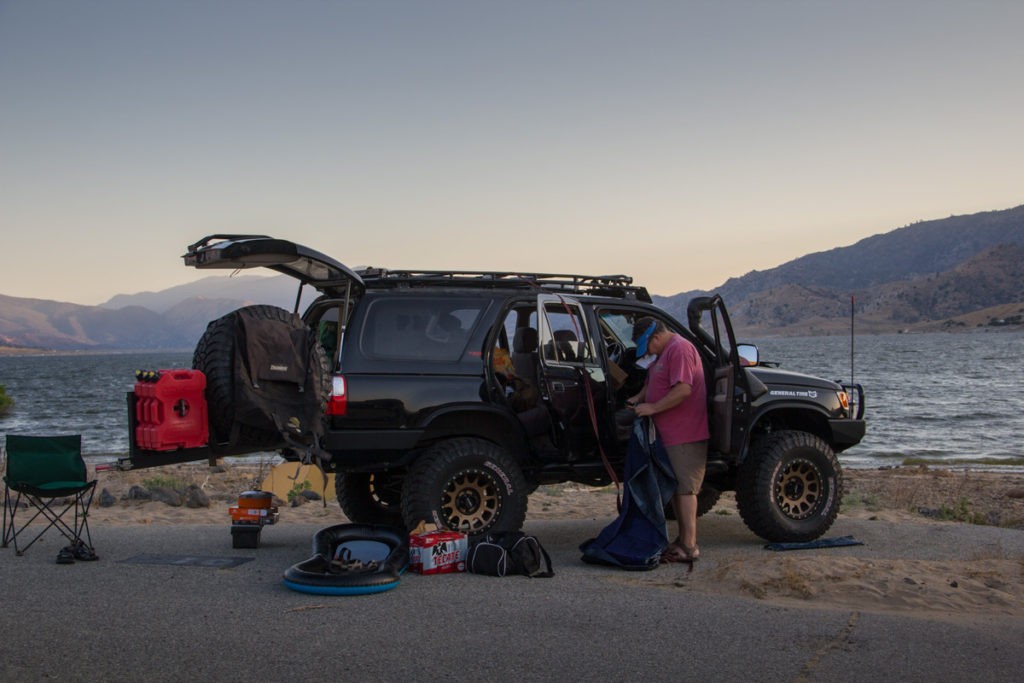 The weather and water made for sensory overload. Temperatures broke 100 degrees with little humidity, and the valley brought in sustained winds of over 30mph in the afternoons. The water was a perfect complement: the river above 60 degrees and the lake closer to 70.
With a rafting departure the 11 the next morning, we set up up camp and let the good times roll. Beers, cocktails, floats, rock stacking (think reverse Jenga), great music and friends – if there's a recipe for a solid weekend I think we had all the ingredients.
The next morning we gathered ourselves and headed into town for rafting. Luther at
Whitewater Voyages
was a pleasure to work with in getting this trip together, and made a breeze of a potentially annoying process. Great communication, proper information and a great attitude goes a long way in planning a first-time trip from hours away, and Luther brought all three in spades.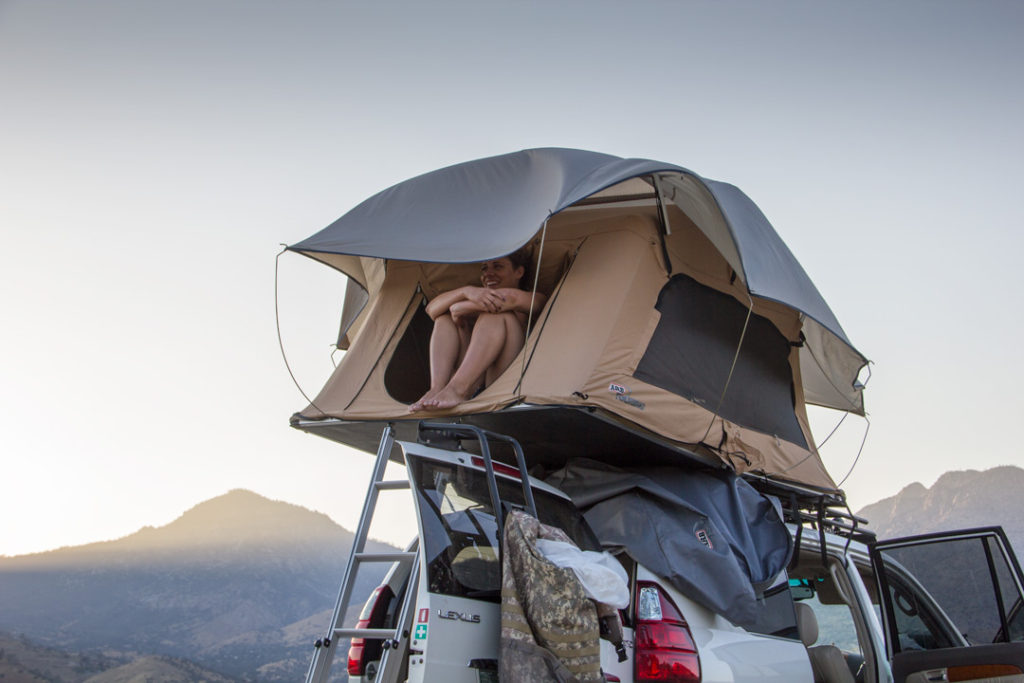 Before explaining how awesome this trip was, a quick buzzkill disclaimer:
The Kern River is sincerely dangerous this year. The fruitful winter has been a double edged sword: the swollen river makes is giving adventure-seekers the best rafting in a decade according to locals, but the increased velocity has claimed several lives so far this year. The past few years, the river has been running around 800 cubic feet per second (CFS). This season, it's averaging 3000-8000 CFS. Whether it's snow or water, when conditions are prime, a rush of ill-informed and unprepared people flock to attractions without stopping to consider the risks.
That's part of the reason why its claimed 10 people so far, and this past weekend claimed at least another 3, earning it's nickname the Killer Kern.
As with many of our adventures, risks are ever-present. The difference in between conquering challenges and becoming a statistic comes down to 3 things: knowledge, preparation, and luck. Two of those variables are totally your responsibility, and when they're neglected, the third tips against your favor. DO YOUR RESEARCH, BE PREPARED, STAY ALIVE.
Whitewater Voyages did an excellent job of clearly explaining the dangers and how to overcome them, all while keeping an inviting, high-energy vibe. That mix of stoke and caution is exactly how to keep loads of first-timers safe and satisfied.
This time we opted for the Jungle Run, a 4 hour trek spanning 8 miles with a perfect mix of features for first-timers. However, the abundance of of water turned everything up a notch from its normal offering.
After a short bus ride, we were at our launching point. A quick final rundown of the safety (Thanks Gravy!) and we were off. This was the first rafting trip for most of our crew, and our technique reflected that. Bumbling through sections completely out of sync, spinning in circles while traveling down rapids, we were in prime amateur form. All it took was our first tussle with an overhead rapid to take our teamwork seriously. Navigating any water requires precise coordination with every member, and as you escalate through the classes it becomes even more crucial. Proper handling of the paddles and paddling form, mimicking your partner – this is the epitome of a team building exercise under pressure and we were all up for the task.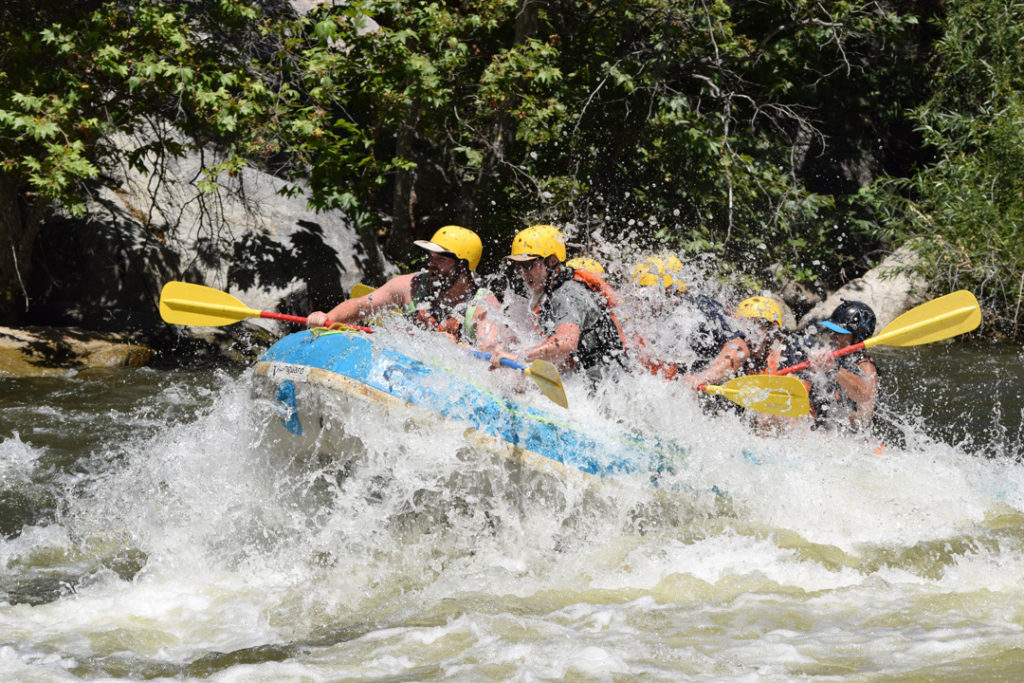 The Jungle Run was exactly what were hoping for, ranging from Class II and III with brief Class IV sections. A perfect blend of cruising, naviating, and hanging on for dear life. Certain times we'd be allowed to jump out to swim alongside the raft, even pulling to shore to let everyone jump off a cliff rock.
It was all fun and games until our first encounter with a Class IV rapid. As our two rafts screamed down, we were instructed to stay right. The violent waters mocked our feeble attempts to stay on course and sent us directly for a rock dividing the rapids and eddy. We came face to face with the Kern's fury, as one raft ejected 8 of our group into the rapids, including a guide, and they disappeared in the whitewater. The sudden shift in weight leveled our rafts and sent us into the eddy, trapped whirling in a circle and giving us the best opportunity we had to gather our composure and devise a way out. Once we shifted seats and had a plan, it took most of our remaining energy to escape the whirlpool. Once we cleared the rapids, the hunt was on for finding our remaining crew. A few hundred yards downriver we breathed a sigh of relief as we found them being helped back up by other rafts. Shaken and bruised, but ready to conquer the remainder. Couldn't ask for a better crew.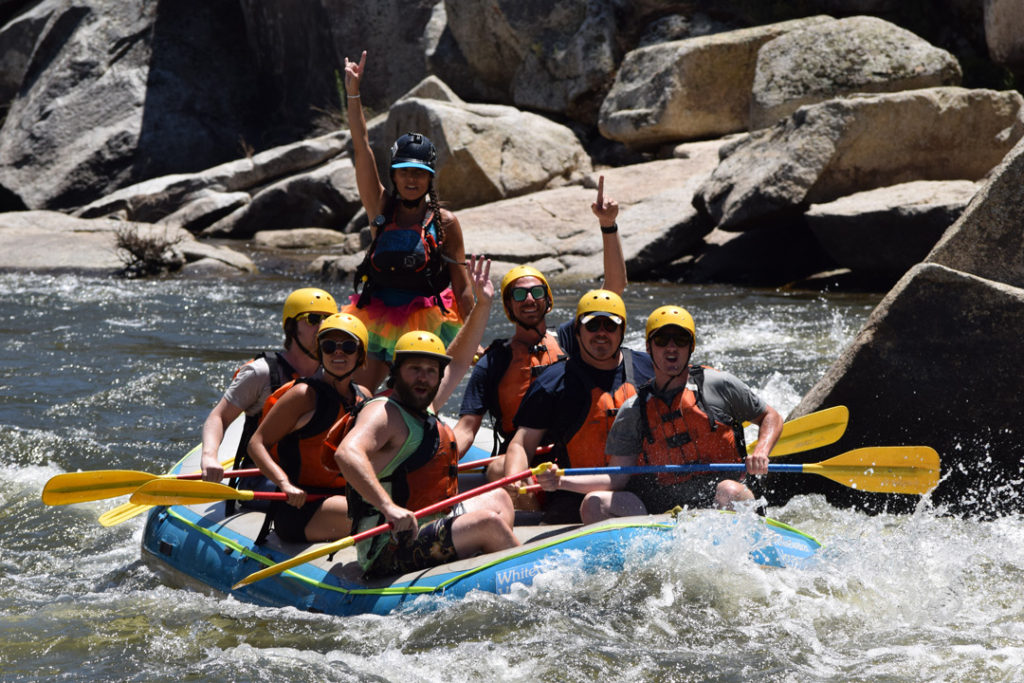 We ended the course on a high note, paddling to shore in the middle of a Class IV rapid, and finally impressing our kick-ass guide who killed us with tough love the whole course. The bus ride back to the staging area gave us a chance to decompress and trade stories. We had high expectations for this trip, and Whitewater Expeditions over-delivered.
After a quick stop in Kernville, we were back to camp to finish the day on the calmer waters of Lake Isabella.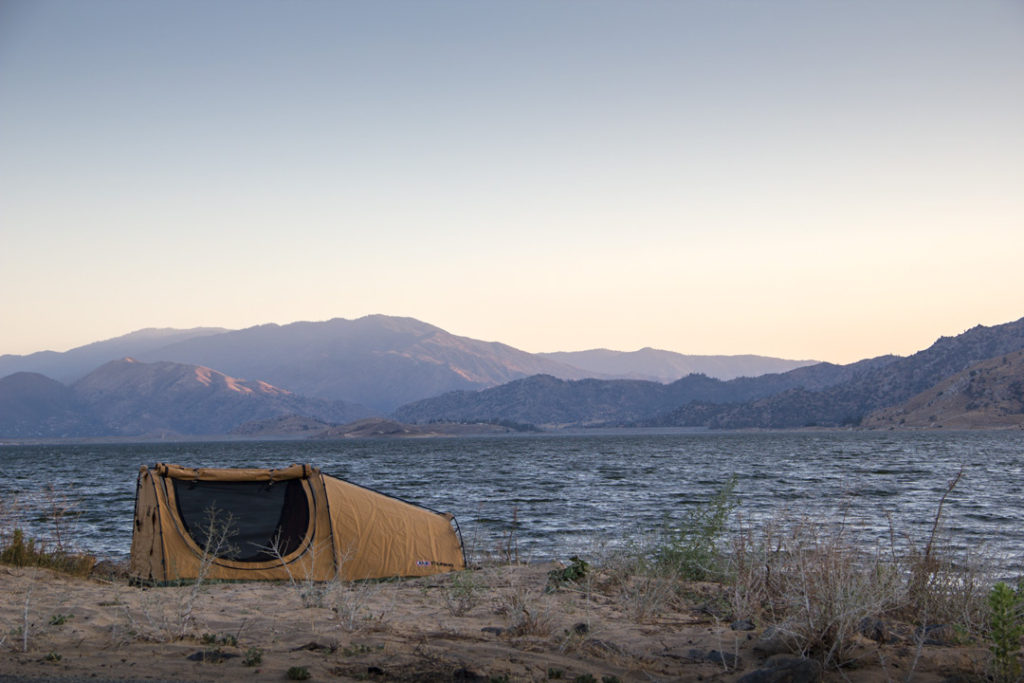 The next morning, we had time to kill and wanted to check out more of the river. Thanks to a protip in our group, we headed for Remington Hot Springs on the lower Kern, and it ended up being the perfect ending to an excellent trip. The natural hot tubs at the base of the river were mostly flooded by the epic water levels, but one remained at a steamy 110 degrees. After some lounging and rope swinging to the edge of the rapids, we walked south and discovered an awesome private beach. Flirting with danger, we'd jump into the rapids upriver and swim out before the rapids. Even being in its grasp for seconds makes you feel small, insignificant and powerless.
With a massive success of a weekend under our belt, we headed back to San Diego, opting to drive out to so we could follow the Kern out of Sequoia NP. This is where the rapids turn into violent Class V and VI and really put on a show. Everyone was ready to get back to civilization, but we couldn't help but turn out on a few of the larger rapids. Being in the presence of such immense power, even sitting safely on the rocks above, can deafen your ears and make your heart race.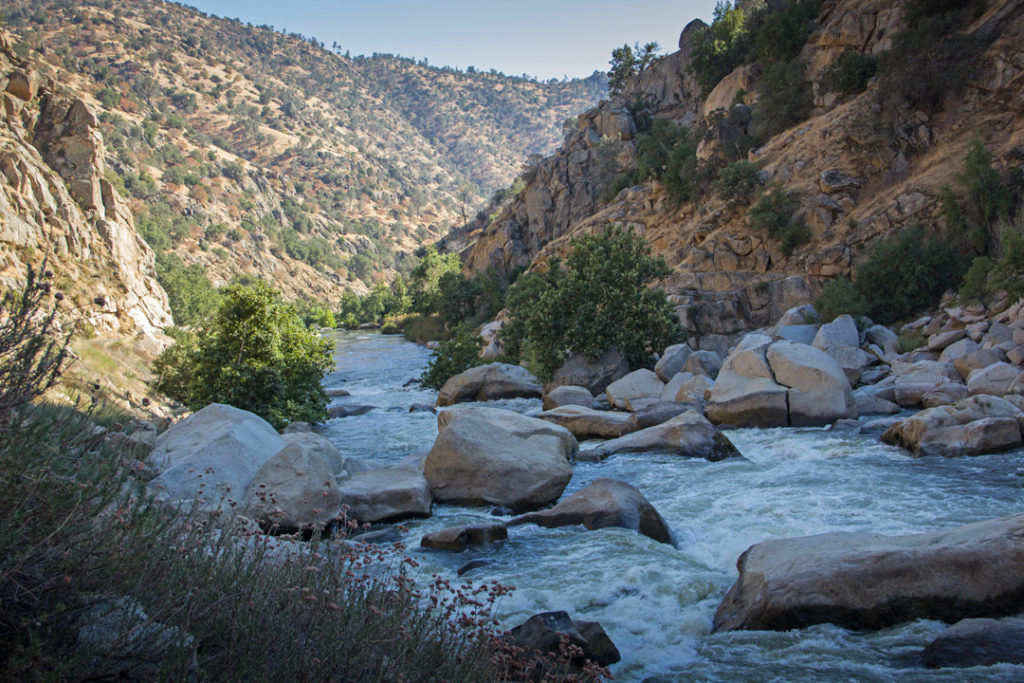 This was one of my favorite trips ever, and having the right group of people to share the experience made this unforgettable. Kernville is going to be popping for the next couple months as the river continues to spit out such high velocities. If you're up for a defining challenge, a gem awaits you in the southern Sierras. From half day cruises like we did, to 2-day overnight trips – the Kern offers the entire gamut of exhilaration. Just remember, do your research, be prepared, stay alive.