Tis. The. Season.
Fall is in the air. Leaves are falling and football is finally back. And while San Diego is mostly known for yearlong summer conditions, San Diego county offers far more than just its coastal climate.
One of my favorite day trip spots is to Mount Laguna in the Cleveland National Forest. Located about 40 miles east of the city, Mount Laguna and the surrounding mountains offer some of the most breathtaking views in the county. Elevation peaks at around 5500 feet, and has some remarkable views of the alpine mountain terrain meeting the vast, arid desert of Anza Borrego. Mount Laguna offers trails and scenes for all kinds of enthusiasts – bikers, hikers, wheelers, and even equestrian. If we aren't covering 4×4 trails, it will be mountain bike trails and Mount Laguna has a healthy range for all skill levels. The meadows make for some excellent scenic but novice level trails, off shoots dipping into the woods like Gatos Ravine and Red Tail Roost are great intermediate trails, and Noble Canyon to the north is one of the toughest downhill courses in southern California. Couple those with its diverse and decently mapped trail and fire road system, this is my favorite day trip and overnight destination.
This trip we covered a smaller section of trail that connects Pine Creek Road and Sunrise Highway. Take Interstate 8 east to Pine Valley. From there you'll take Pine Creek Road north past the Noble Canyon trailhead and into the mountains. Approximately 2 miles from the trailhead is a turn off, where a dirt road lay straight ahead and Pine Creek Road continues to the right. This is the beginning of Deer Park Road. The forest service still maintains the road for downed trees and other debris management, but the road itself has been gladly neglected and offers some light but fun wheeling for any 4wd with high clearance.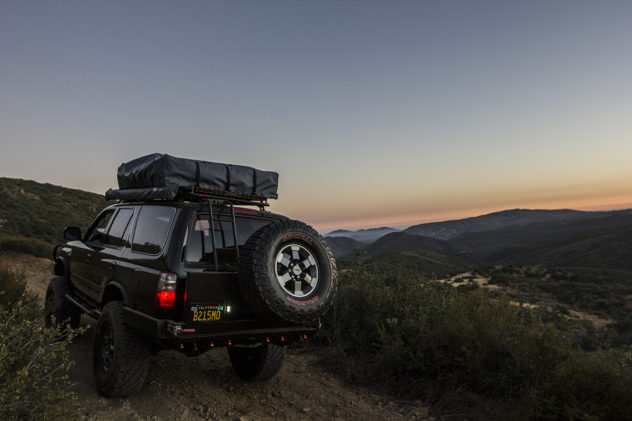 We were chasing daylight trying to set up camp, which made our first trek on this system a little
intimidating. Luckily, offshoots are easily identified as well as the main trail. We decided to set up camp near the merging of Deer Park Road and Indian Portrero – the second leg of trail connecting you to Sunrise Highway. As expected, we were greeted with a front row view of the Milky Way with only the sound of wildlife to keep us company. This area is fairly friendly in terms of active wildlife. The biggest concern is Rattlesnakes, but beyond that are rare sightings of mountain lions and a decent helping of coyotes. With a small but brave dog, we made sure to keep an eye on Chloe as the coyote howls came closer. As you
may know, coyotes are relatively harmless on their own but can be dangerous in packs, and intelligent to boot. In the case of small dogs, coyotes have been known to send a submissive member down to lure them to play. Once exposed, the pack – lying in wait – will pounce. Many things to be aware of in these areas, but incidents are few and far between. You can also think about looking into trail cameras for security, you can do so and research into some if you were to visit website here.
---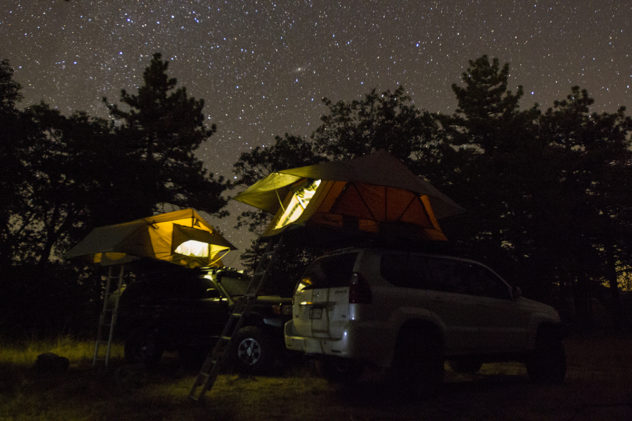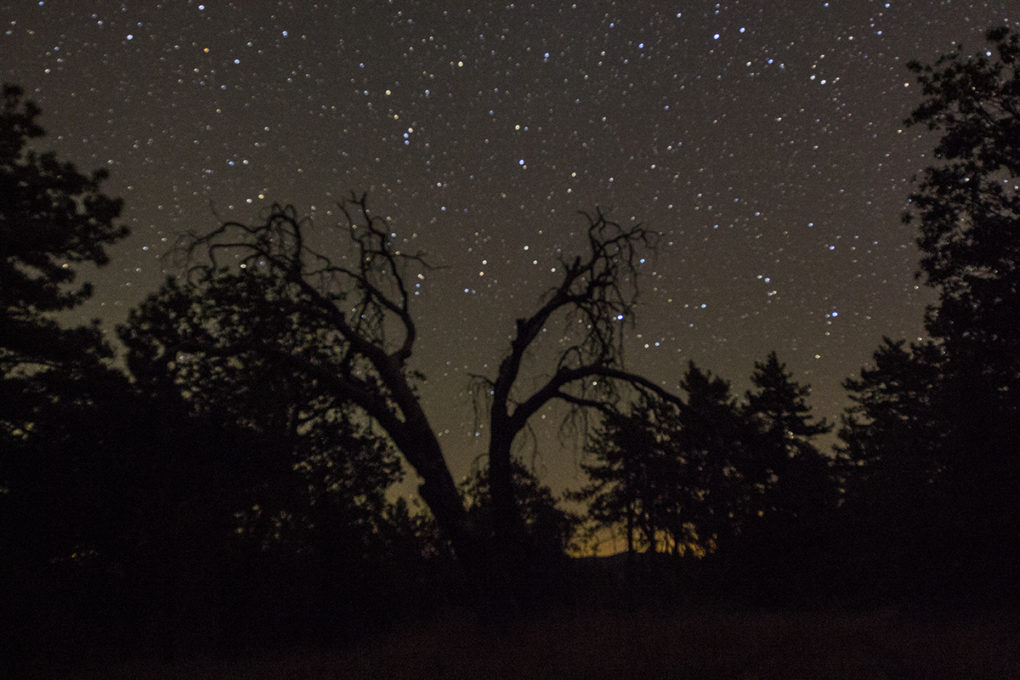 ---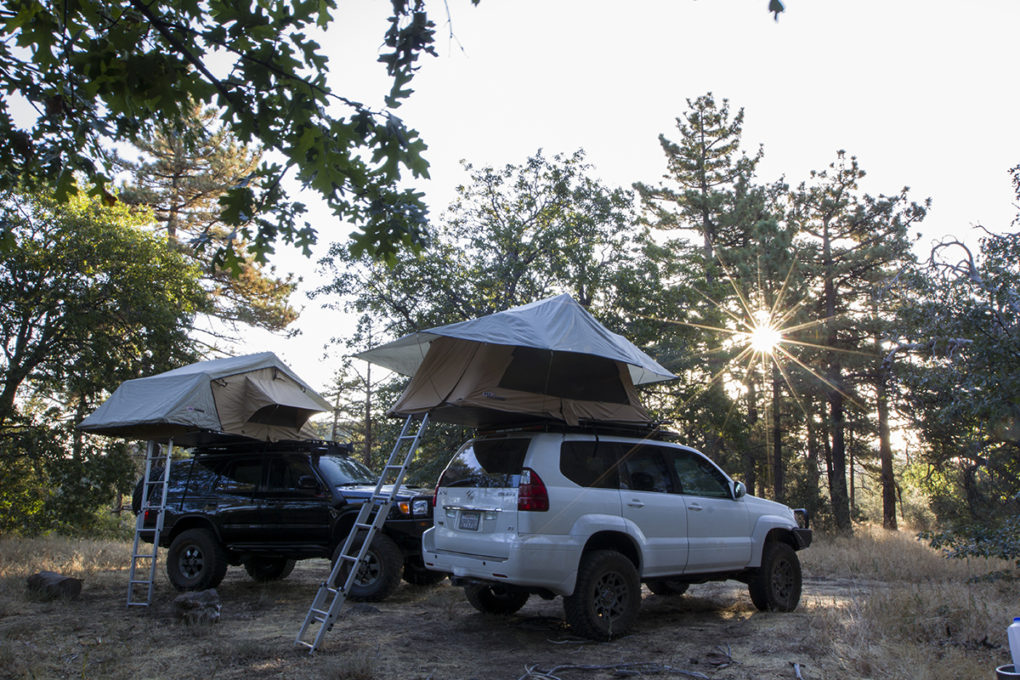 We woke up to a perfect temperature and beautiful sunrise cutting through the group of pines surrounding our camp. With a party of 2 plus one 4-legged, we packed light and brought no cooking
materials. After a light breakfast and quick clean-up of camp, we were off to continue down Indian Portrero. The first leg of the trip was rocky ascents, and our camp was near the peak of the trail. The morning trail was mostly downhill to bring us back into the meadow and more mellow terrain coming back to Sunrise Highway. The trail is easy to navigate and wide enough in many places to accommodate passing parties. We passed a couple groups of dirt bikes who speedily conquered an uphill section that we had just crept down and looked to be having a blast.
There will be lots more coverage of Mount Laguna as the cooler weather is rolling in. This was our first time on this trail, and after our trip was able to identify several off shoots climbing to higher elevations and more wide-open meadows that we have bookmarked for a future trip. We hope you've enjoyed our first trip report and we'll happily answer any questions in the comments!
---