Our 2000 4Runner is a project ten years in the making.  I began my first 3rd gen build, a '97 4Runner, in 2006, and over the next 5 years ran 6 different tires: Generic all terrains that were equipped at sale, Super Swamper TSL, BF Goodrich AT/KO, Goodyear MT/R, BF Goodrich K/M2, and finally General Tire's Red Letter.
Toyota debuted their 5th generation 4Runner in the 2009 Baja 1000.  This was also one of the first glimpses of General Tire's newest Grabber, known as the Red Letter.  The squared tread pattern was an innovative approach, and red sidewall text has since become a trademark look in motorsports.
The Red Letter were for off-road use only, until mid-2010 when General released a DOT-approved version of the popular race tire. One of the first 315/75 sets off the line went to the first build, and I have since run two sets between both builds and totaling over 40,000 total miles.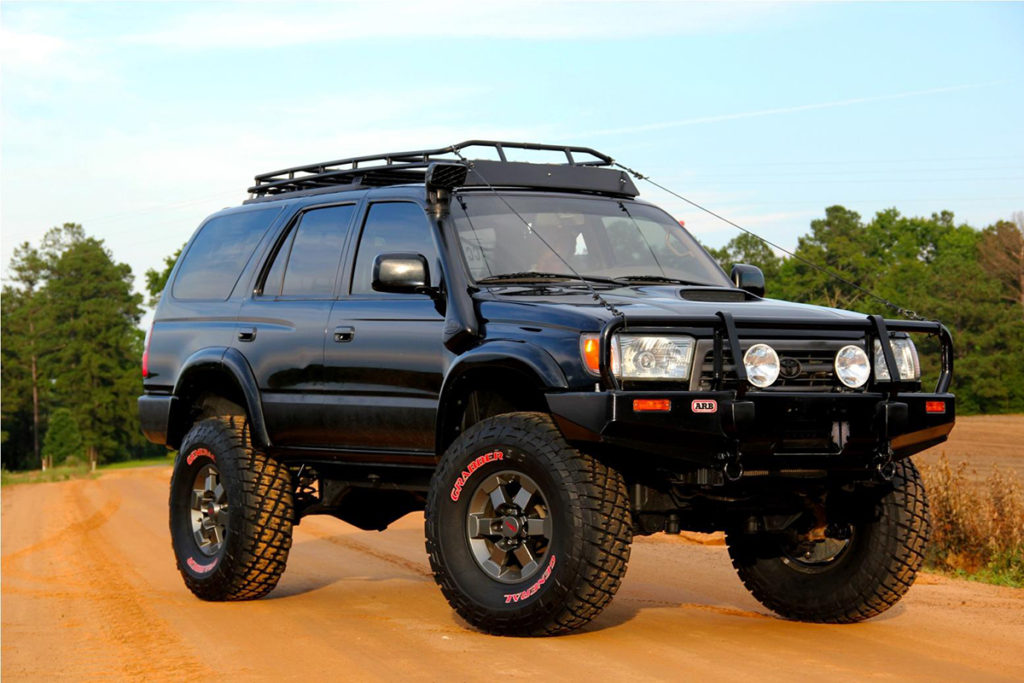 As my second set wore down, General was internally testing their latest mud terrain, the Grabbber X3.  With a full schedule of off-road goodness ahead, the time was ripe for change.  Outworld Overland was among the first external testers, and we decided to reserve our review until having some quality time with these tires. After several months and over 4,000 miles through the gamut of terrain – here are our thoughts on General's new Grabber.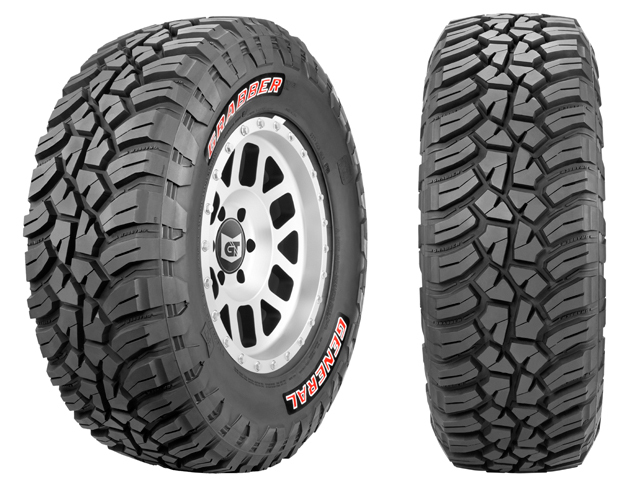 Test product

 specs


Size: 315/5R16
Load Range: E
Diameter: 34.6"
Width: 12.3"
Weight: 76.3 lbs
Approved rim widths: 8.0 - 11.0"

Testing locations
- Anza Borrego Desert
- Laguna Mountains
- Eastern Sierra wilderness


The first hundred miles were on road ahead of our first outing.  The tires balanced well and drove smooth – as should any worthy tire.  General has prided themselves in acoustic technology to reduce road noise, and 4 months later remain impressed by their road manners and noise.  My tire size remained the same but went for an alignment anyways – first swapping in OE lower ball joints and inner/outer tie rods for good measure.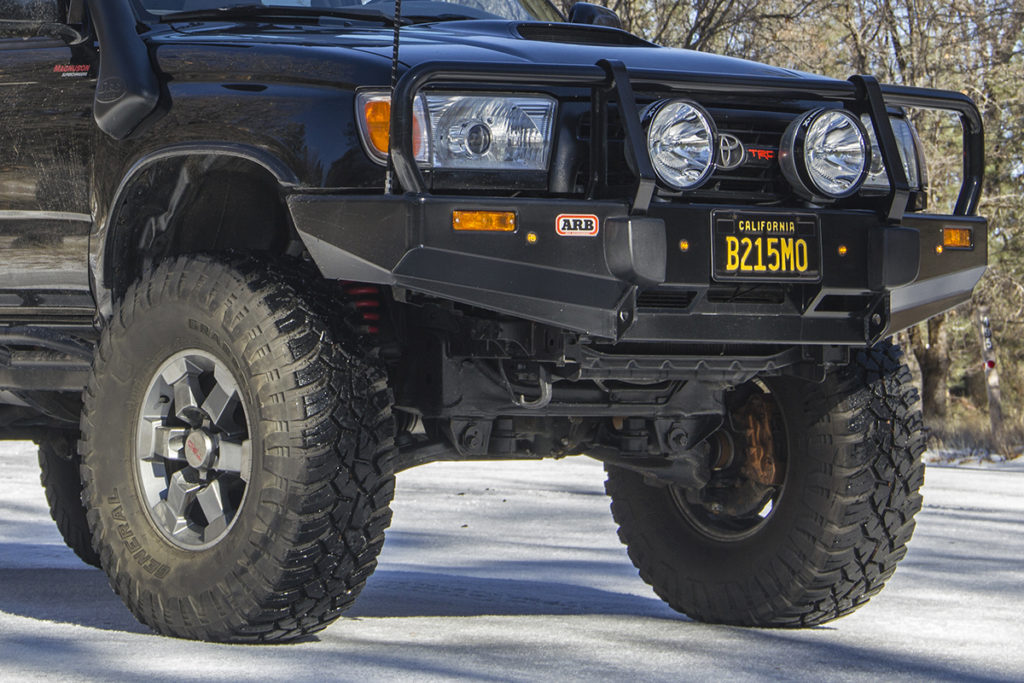 We tested the X3 throughout Cleveland National Forest on three different occasions, and each trip offered a different terrain. Arid alpine soil, fresh rainstorm mud, and 12+" of fresh snow.
Each trip left me more impressed with these tires. Solid grip on dry dirt, confident traction through mud and stellar performance in powder. One lauded feature of the new X3 is its open tread design.  The combination of aggressive patterns with clearly defined channel routes has proven itself effective.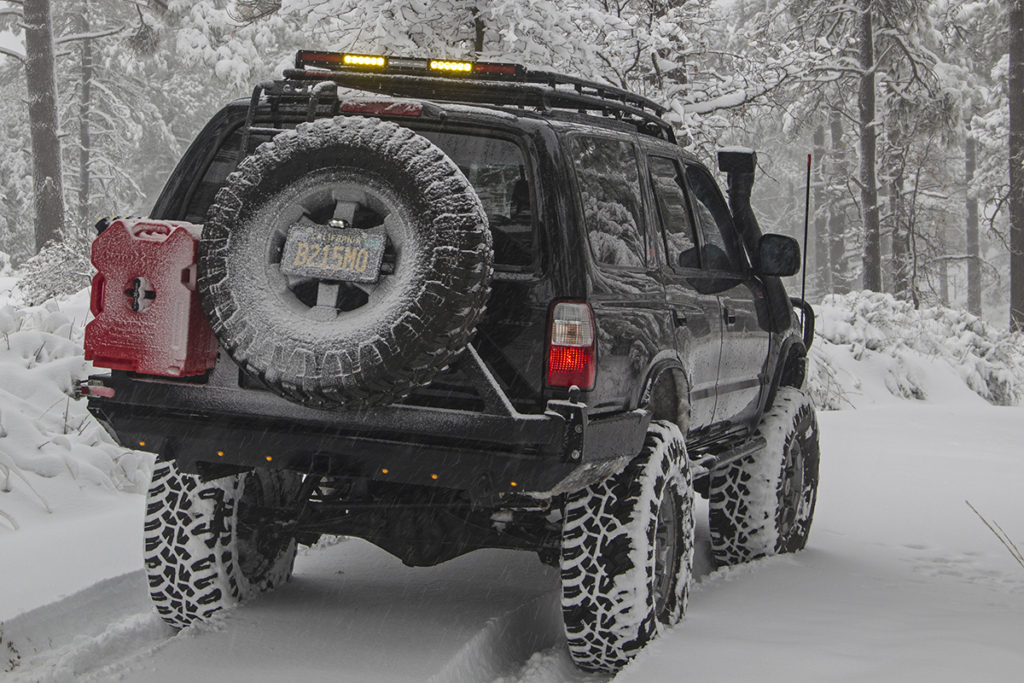 The Grabber X3 carries the M+S rating but not the coveted Snowflake symbol as some had reported prior to release.  When a powerful system arrived to our local mountains, I was up before dawn to put this thing in the middle of the snowstorm. From questionable road conditions to untouched snow trails, the Grabbers responded to my every request with ease.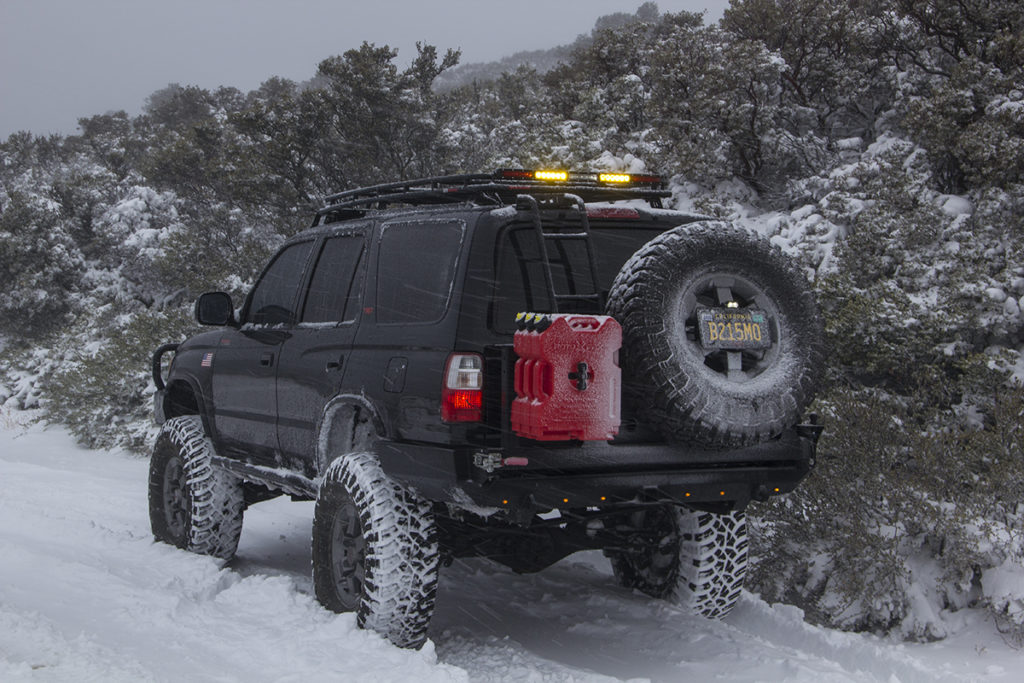 We had one week of relaxation then it was back on the road.  This time we headed north through the eastern Sierras.  The destination was Mammoth Mountain to ring in the new year with fresh powder, but we built in two extra days for further testing en route.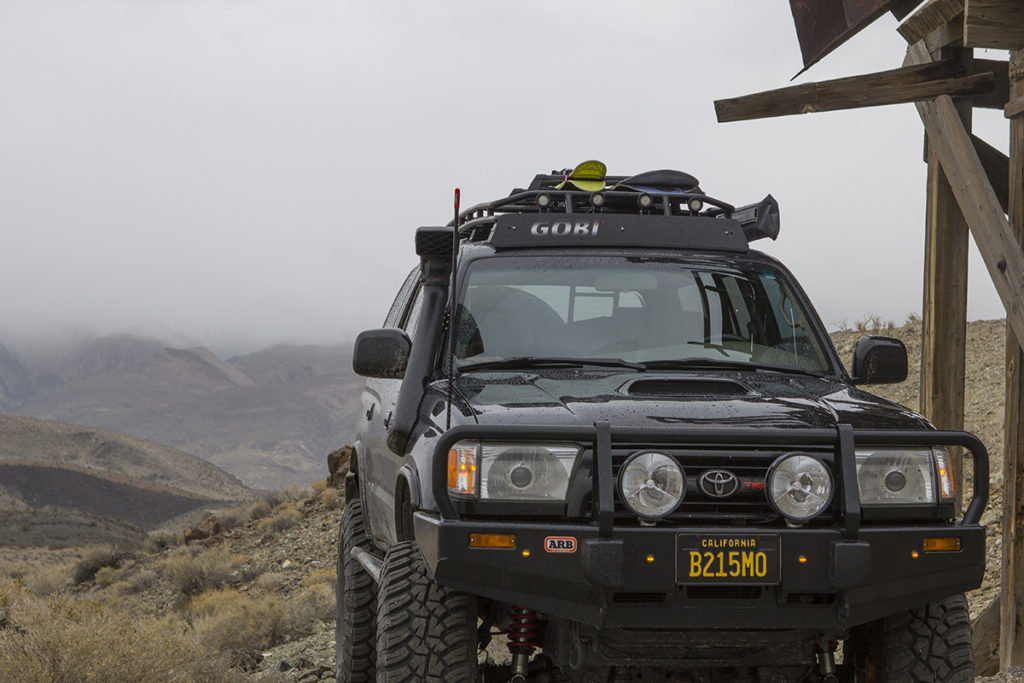 The Sierras and surrounding wilderness through Inyo and Mono counties are diverse and beautiful.  This specific route took us through the rockier portions – from loose, jagged shale to large expanses of bedrock.  Once again, impressed with the handling and manners throughout the entire trip.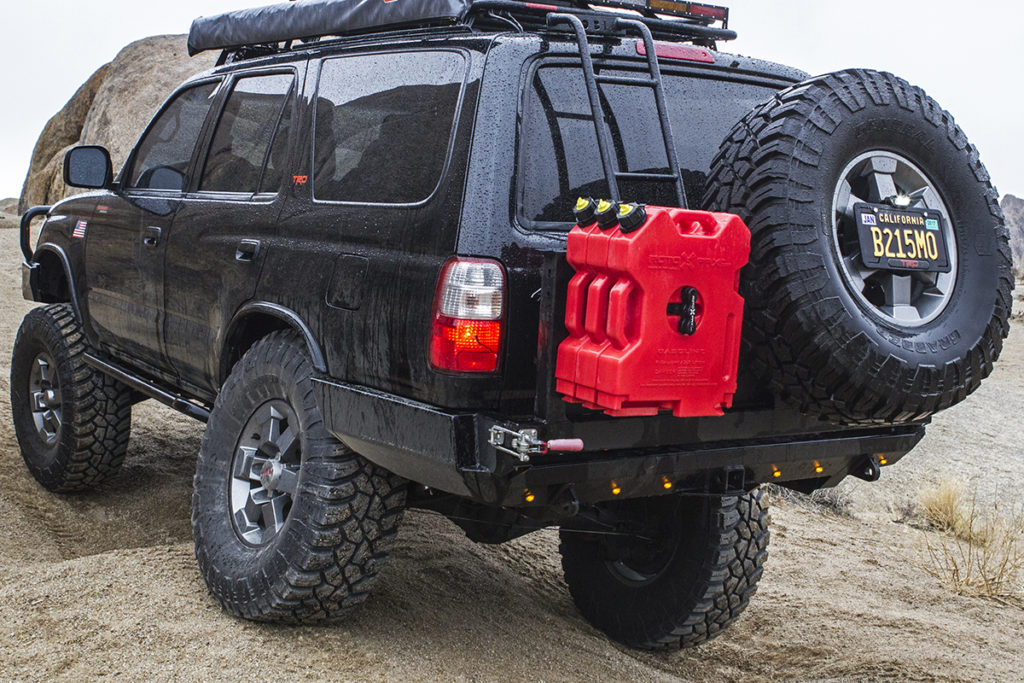 Our final test location was the Anza Borrego Desert for sand/loose terrain testing.  This is the exact location I'd want my OG Grabbers, but I was impressed with the traction and float of such an aggressive and heavy tire.  Washboards, soft sand dunes and prerunner courses was the day's three course meal, and the General Grabber X3 took it all in stride.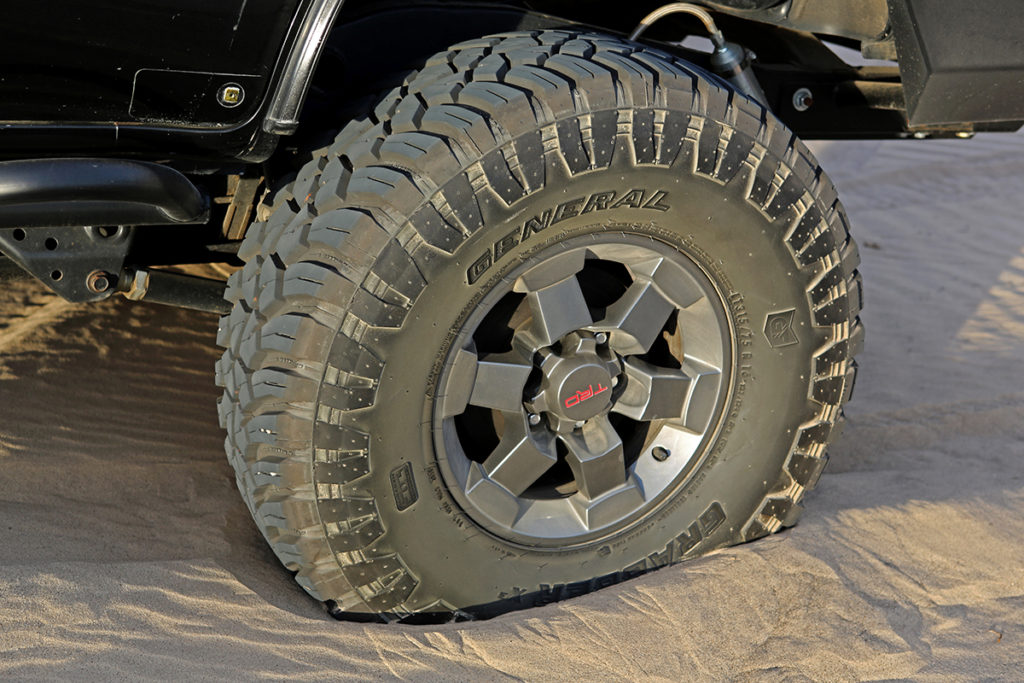 I can't say definitively without a proper comparison, but the E load range on this platform makes for a stiffer ride. It has its benefits, and certainly for full sized trucks it's a necessity, but for this specific vehicle the LR-D variant of the same size provided a more cushy ride. 
My one single gripe had only to do with aesthetics. The trademark Red Letter look from their A/T Grabber is once again available on these tires…but only in specific sizes.  It is by no means a deciding factor, but I'm left wondering why they decided to ignore certain sizes, including 4 of the more popular sizes in the Toyota off-road realm.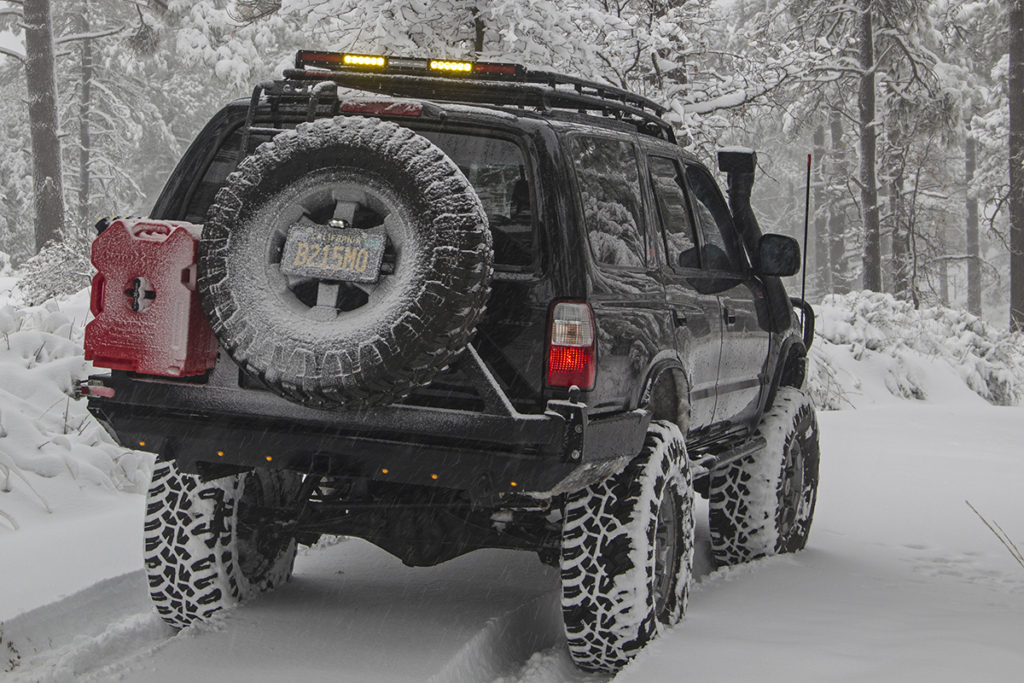 General's Duragen technology provides a three-ply construction which it claims to improve durability and reduce punctures.  And after 5,000 miles through diverse, unforgiving terrain, these tires still ride and look like new.  General seems to have found an impressive balance between aggressiveness and road worthiness.  Their design, structure, off road handling and on road manners all make this a very attractive mud terrain.
---
This is an impressive, aggressive and aesthetically pleasing tire with a good balance of on-road grace and off road command.  Effective channel and siping provides confident driving through rain, snow and mud. If you're banking on red letters, check their size chart to make sure it's available first.