The holidays are fast approaching, and if you or someone you love has taken up overlanding, there's a 0% chance he/she have everything they want. There are gifts of every size, purpose and price point in overland..land, so let's highlight a few of them ahead of any potential Black Friday sales – from stocking stuffers to budget busters.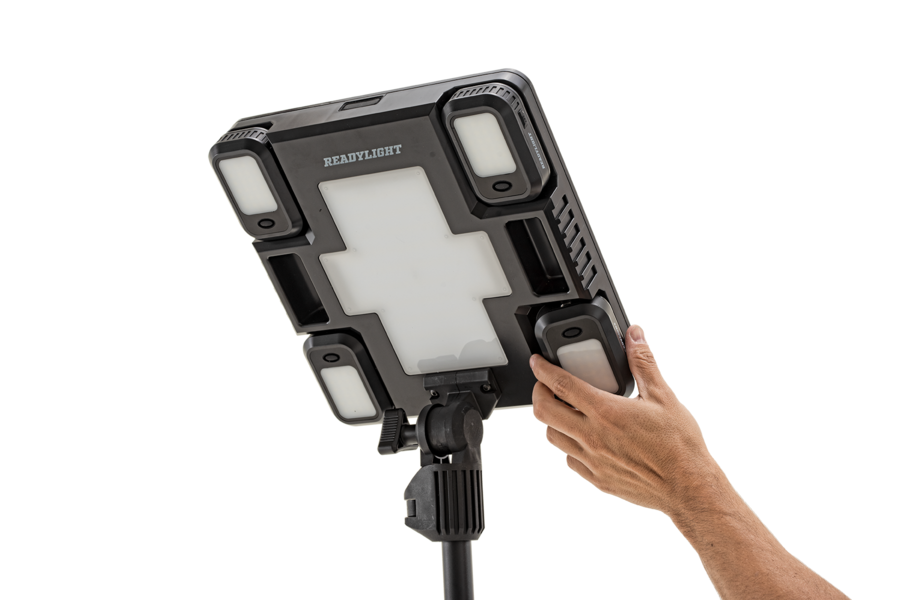 Readylight
This is one of the more versatile and robust light's we've come across. Chargeable by AC/DC or the embedded solar mount, the main light source outputs 550 lumens to provide impressive light to camp. Includes 4 detachable lights pods that are integrated with the main light. Supported by a beefy tripod. Also includes a USB outlet charging station.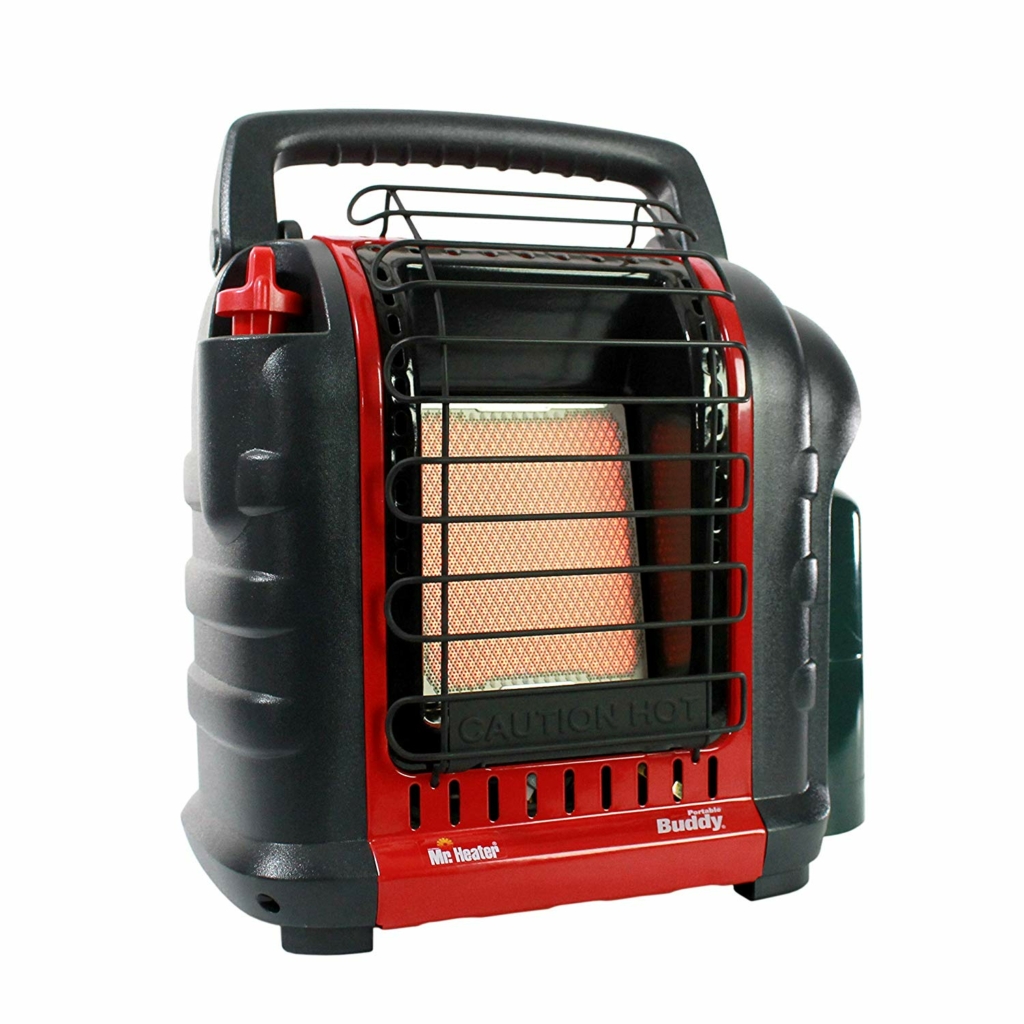 Mr. Heater Portable Buddy Heater
A low-cost but effective necessity for any cold-weather camper. This propane-fueled heater is equipped with several safety features like low-oxygen and accidental tip-over shut off, it's an excellent option to heat enclosures like tents and awning living rooms. Mr. Heater has been a go-to brand by campers for years.
Tembo Tusk Skottle
Sounding like a foreign language, this super-trendy cookware may have peppered your Instagram feed, but it's not without merit. Simplistic in design but effective in cooking virtually anything – from pancakes to pasta, steaks to stir-fry. It's a single, concave cooking surface that can handle a ton of food and is easy to clean. We recommend the kit as it includes the skottle, burner and carrying case. It accepts your standard green camp propane which offers impressive cook times. Upgrade options include longer legs, cooking lid, and wind guard for the burner.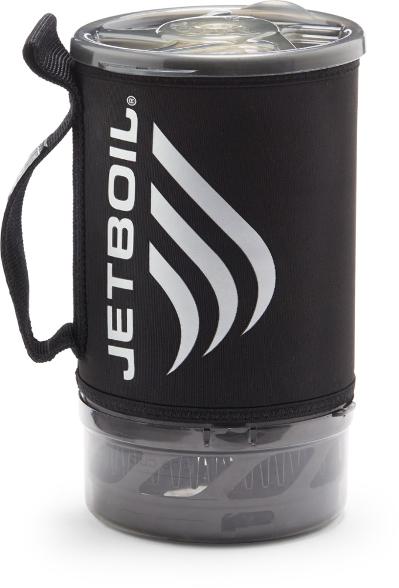 Jetboil Flash Cooking System
The Jetboil is an excellent addition to cookware and a great choice for easy setups and quick overnight camps. This thing can boil 16 oz. of water in 100 seconds, and each fuel canister can boil 10 liters of water. Whether it's tea, coffee, hot cocoa, or freeze dried meals, this is a clutch cooking unit and a critical piece of any survival or bug-out pack.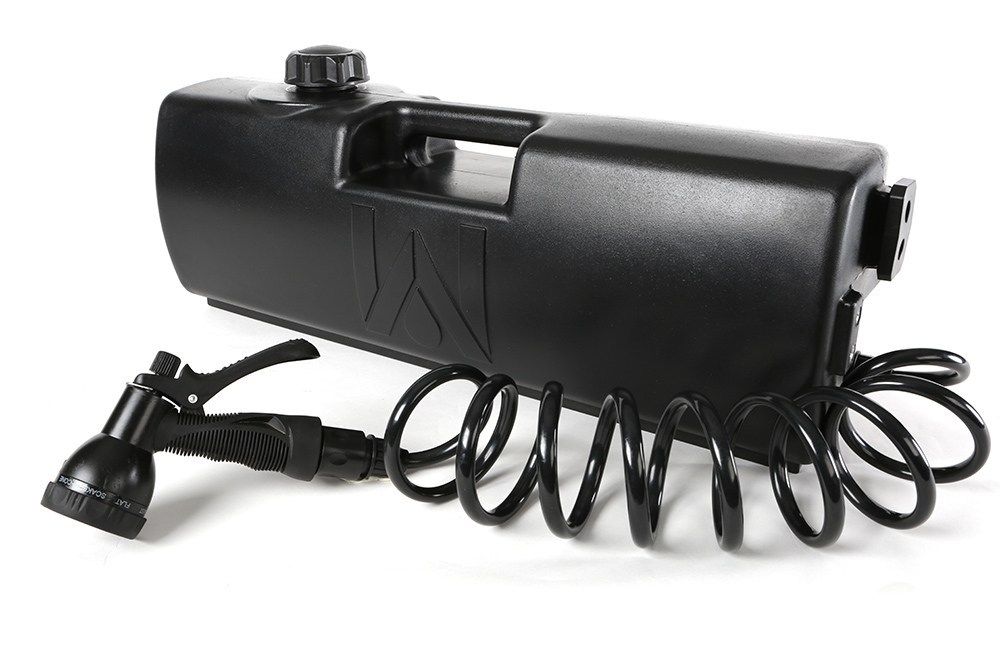 Waterport
The Waterport has surged in popularity since its debut – and for good reason. This 3.85 gallon self-pressuring water system fills up with your standard garden hose, and it comes complete with a 9-pattern spray nozzle. Most popular for rinsing off salt water from bodies and gear, it works great for camp showers, cleaning cookware and even your pup! The base unit costs $149 and they have a number of mounting and accessories to customize to your liking.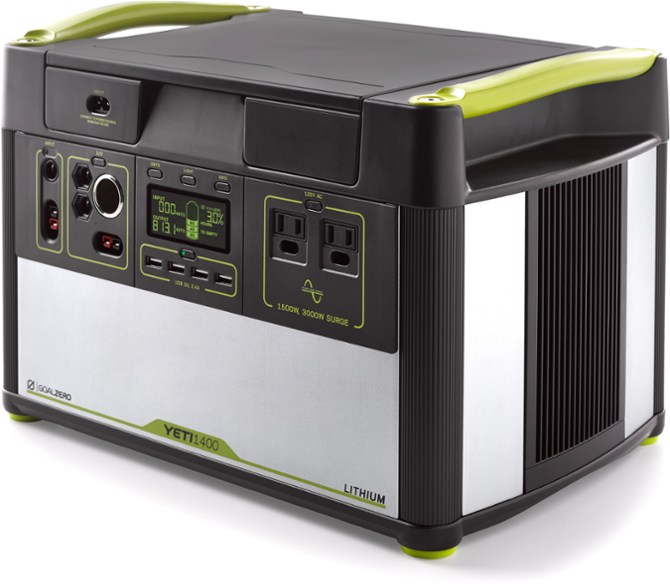 Goal Zero Portable Power
One piece of gear we never leave without is our Goal Zero. These portable power stations are available in a multitude of sizes and capability, from USB banks to beefy power systems capable of sustaining 1500w output (with 3000w surges!). They also offer solar recharging options to add, or gift, in the future. We use both the Yeti 400 and 1400 Lithium and have been nothing but satisfied. Goal Zero has been the leader in portable power systems, and it's a name we absolutely trust when the need is critical.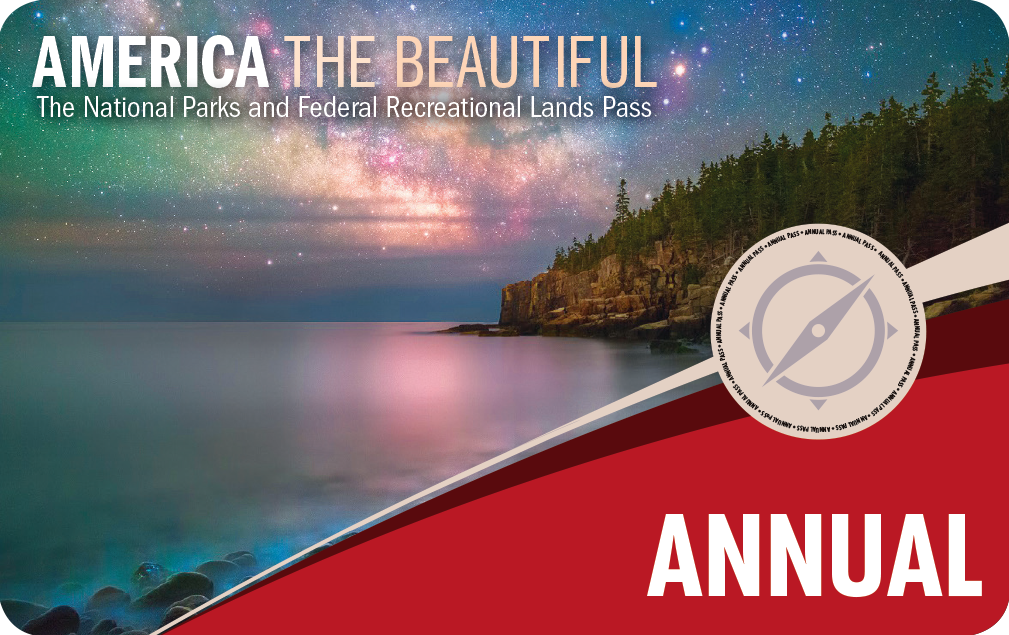 National Parks Pass
For the serial road tripper – this gateway gift will break one less barrier to exploring the best landscapes in America. You can have two names on the pass, so your recipient can pay it forward to their significant other or best friend! With 2000 recreation areas to visit in the country, this gift can keep on giving all year long.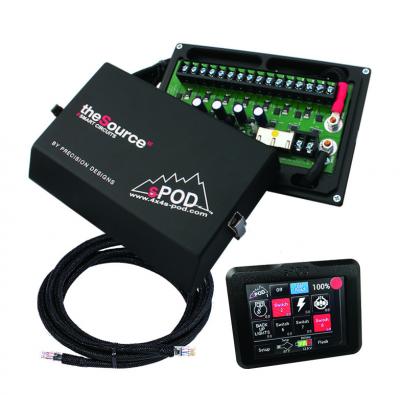 sPOD Power Management w/ Touch Screen
For those with a rig full of lights and other powered gizmos, the sPOD power managment system offers an all-in-one system to manage the power and wires. Most wiring harnesses include a mess of wires, inline fuses, relays and switches. The sPOD simplifies this by eliminating everything but two wires – power and ground. Running these to a dedicated switch on its Source Board, the sPOD acts as a central home for most all power needs, and their LED-backlit touch screen brings it all to life while offering flash, strobe, and dimming for each switch and well as the ability to custom name each. Supports up to 8 switches.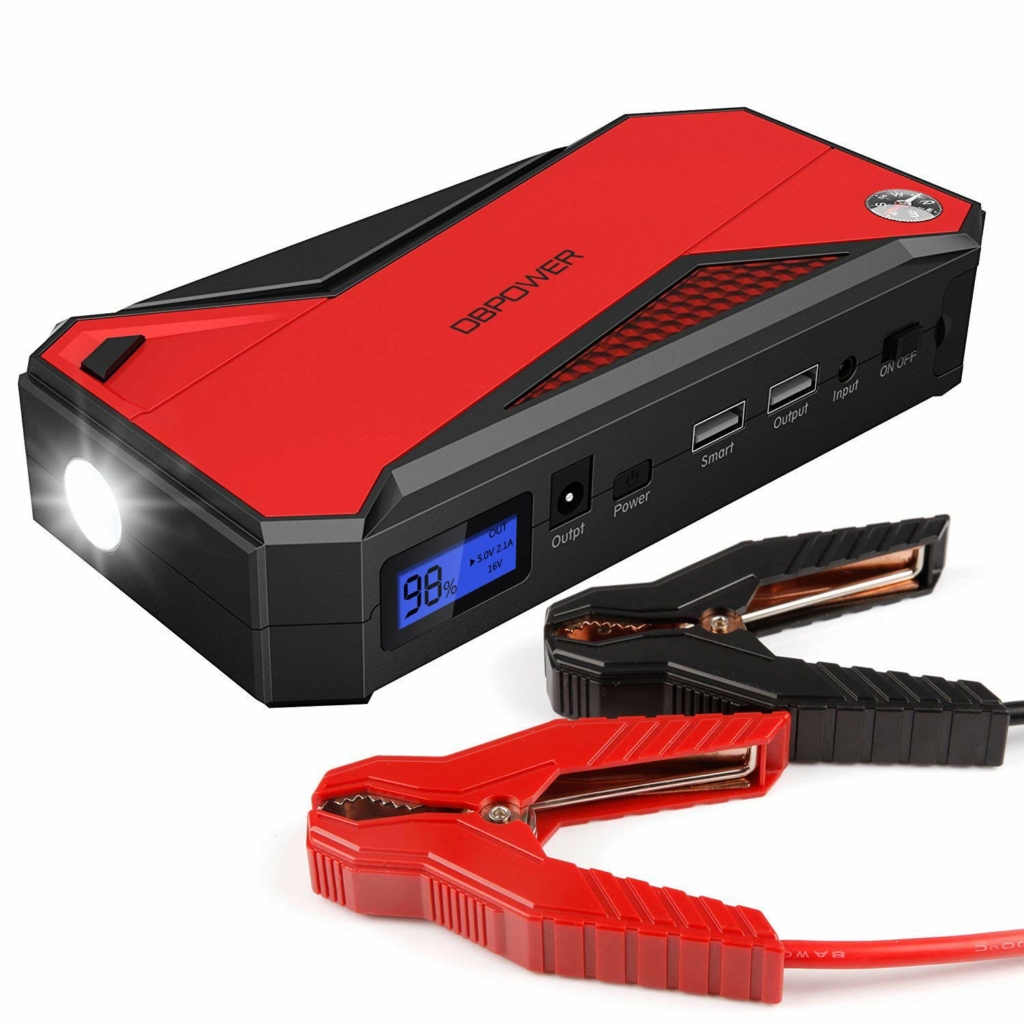 Handheld Battery Jumper
For the lone adventurer who doesn't have another vehicle to jump from, or those without dual battery setups, this an often overlooked but absolutely critical piece of gear. This isn't a gift that will be appreciated every day, but when the time comes, they'll be singing your praises.  With a hobby that invites so much power draw, from music and lights to refrigerators, dead batteries are a common concern. Considering the price point and small size, this is a no-brainer that can keep you or your loved ones from being stranded.
A fully charged unit can jump start a car about eight times. From personal experience, we've jumped one of our 4Runners with only 8% charge.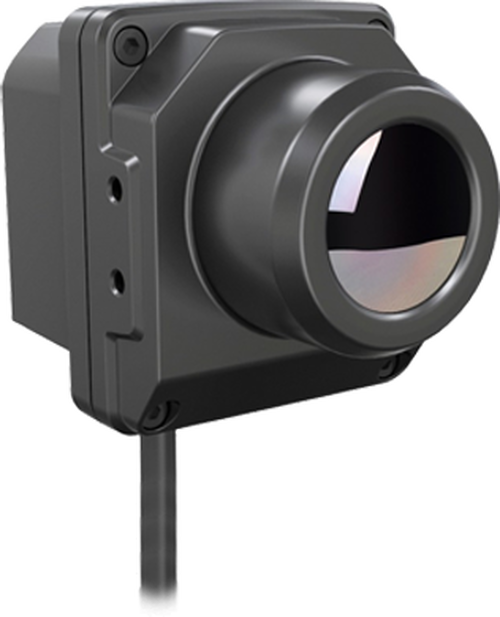 Speedir Nightowl Infared System
For the gear junkie who seemingly has everything, this is guaranteed to be his most unique gift of the year. Speedir is an infared camera system that mounts to the front of the vehicle, offering an unprecedented view of any obstructions ahead. It's a huge advantage in low light, low visibility environments. And while it's a high-dollar wish list item, it's a fraction of the cost compared to its competitor. As today's lighting systems are easily eclipsing $1,000, adding an infared system is becoming less of an extreme luxury and more of a reasonable consideration.
NOTE: This requires an external display – either an aftermarket head unit or standalone monitor.