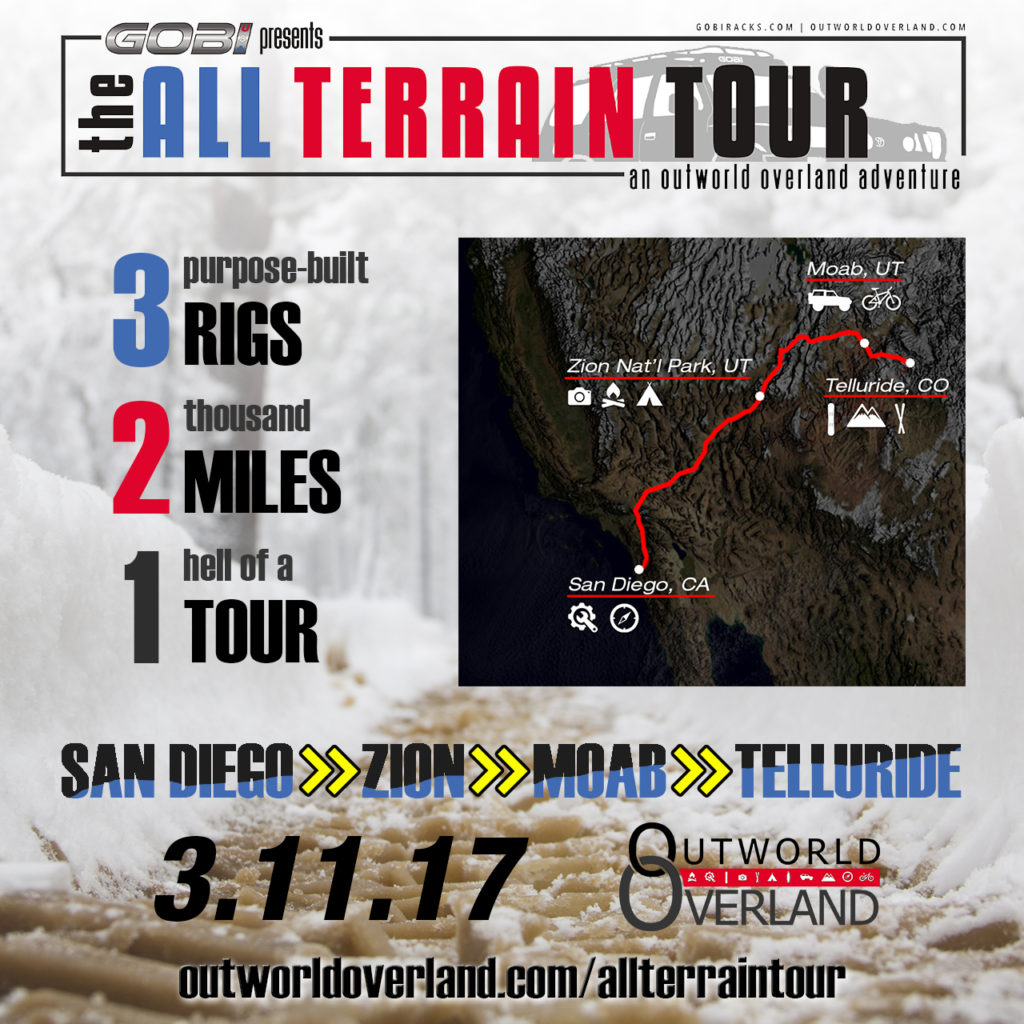 Welcome to The All Terrain Tour, an expedition documentary through the iconic southwestern wilderness. World-class routes, epic views, and some of the country's most challenging off-road, MTB and ski trails. This is a comprehensive trial by dirt, rock, sand and snow – the gamut of adverse terrain.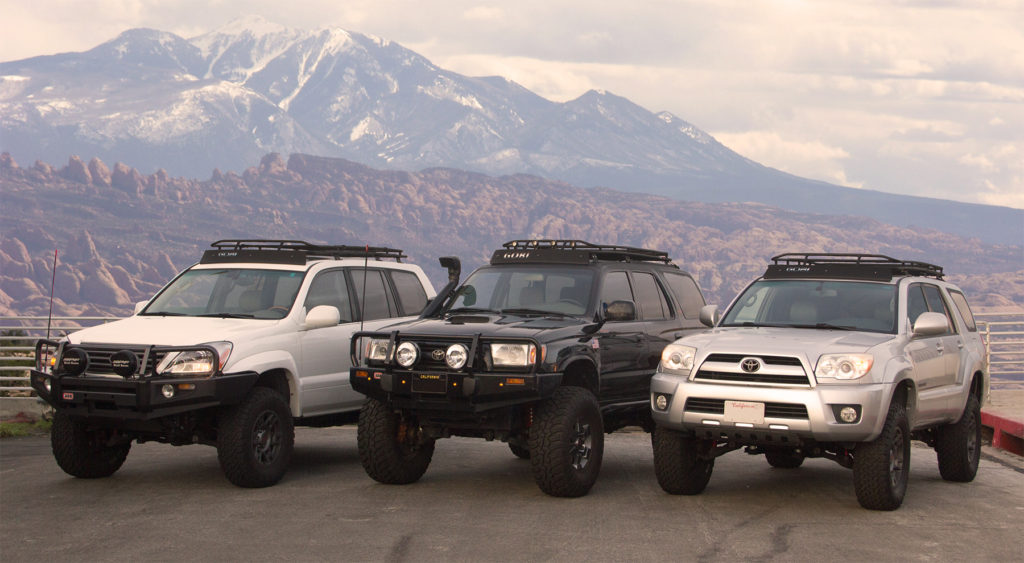 Carfeully blurring the stark dichotomy between technology and nature, we're using the latest innovations in action sports to experience the outdoors in a way we only dreamed of as kids. Cutting-edge gear, industry-leading ski, board and bike technology, all being captured in-action by award-winning photo and video equipment.
Buckle in, this convoy leaves San Diego March 11. See you on the trail.
– Outworld Overland